News from our Jacksonville, Florida programs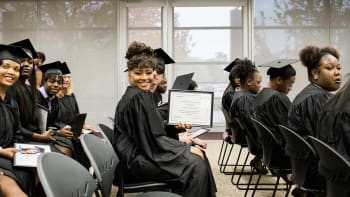 Focused on decreasing the Jacksonville unemployment rate among disadvantaged individuals, Generation IT and retail training programs partner with employers to help students get employment offers before they graduate.
More than 30 students crossed the stage in a graduation ceremony Dec. 21 at Florida State College's downtown Jacksonville campus, many with the promise of employment or promotion as they accepted their certificate. These students, part of local non-profit Generation's IT and Retail Career Advancement program, join a Jacksonville alumni network of nearly 250 graduates and a global network of more than 15,000.
In the IT program: 65% of graduates have full-time job offers prior to graduation, 35% are in the interview process, 75% have become IT certified, and 25% will complete their testing post-graduation. In the Retail Career Advancement program: there is a 100% graduation rate, 60% have interviewed for new jobs, and 100% have applied to at least 3 jobs.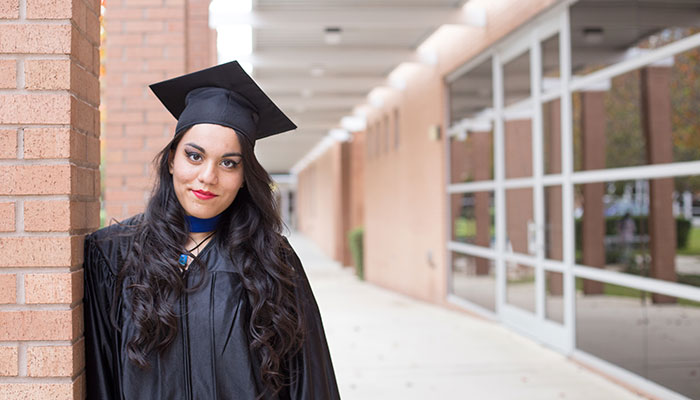 Darlene, a graduate of the IT program was homeschooled in high school, graduated early, and then joined the National Guard. She attended military school for almost a year and then came back to Jacksonville looking to adapt to a "regular lifestyle." Not sure what to do next, she tried to go to college for IT, but struggled with the testing. Eventually, she found Generation, which led to her success — a certification and a full-time position in Information Technology.
"Before the program, I was just looking for something, so I wouldn't be bored. Now I'm not interested in jobs. I'd like to start an impressive career and work in environments where I can learn many innovative ideas and points of view," she says.
Generation works with employer partners to interview and place graduates in jobs or internships, before they graduate. Generation partner and CEO of C7 Creative in Jacksonville Beach, Calvin Bryant, said, "C7 Creative is here to stir up the marketing world, and cultivate individuals to make a digital statement. The Generation program allows us to get involved in our community's future by building up a generation of leaders and marketing spear heads. We are thankful for the opportunity to train aspiring marketers, IT developers, and graphic designers to make a difference in the Jacksonville community and beyond. The Generation program has given us the tools to do this and make a different along the way," he said.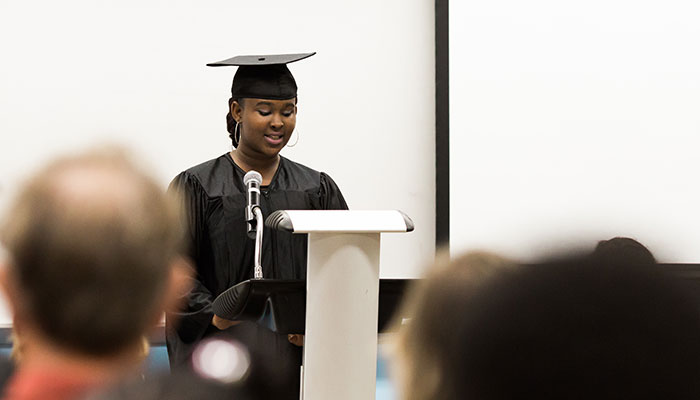 Participants in the Generation program complete an intensive 6 to 12-week "bootcamp-style" program that integrates technical training along with behavioral and mindset skills, which helps students prepare to overcome both workplace and personal challenges. After completing the program successfully, students are guaranteed job interviews with Generation's employer partners, like Jacksonville partners Convergys, C7 Creative, Girl's Inc., Interchanges, CrossView Mortgage, Lumbee Group, SuperFi, and Local Goods.
Funded by a grant from Career Source Northeast Florida (IT) and the Walmart (Retail Career Advancement), Jacksonville's programs focus on empowering individuals who have faced significant barriers in their lives, such as students who were previously in foster care, had experience with the juvenile justice system and/or those who are pregnant or parenting. To ensure a holistic approach to empowering and uplifting Jacksonville young people, social support and mentorship is available to all students throughout the courses, and students also receive stipends to cover basic transportation and other costs. Generation ensures that graduates continue to have access to support and regular follow-up contact for the first six months of their employment.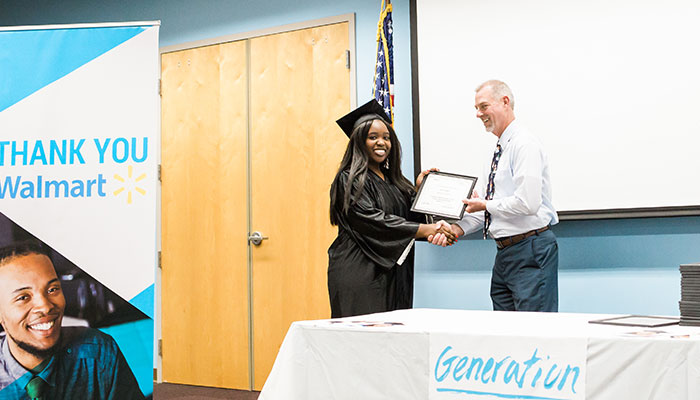 With a new flexible, hybrid online program, the Retail Career Advancement program will start a new class on Jan. 16. Aiming to reach 1200 total students in Jacksonville, the retail career advancement program is 6 weeks, and meets three times per week (one day online) at Fresh Ministries in Jacksonville. Students engage in networking opportunities and have the opportunity to earn a nationally-recognized certificate from the National Retail Federation.
The information technology program is an 11-week course in which students learn to set up equipment, install hardware, learn software installations, and soft-skills such as problem-solving strategies and certifications. The next class begins Jan. 8. The program teams employers and students post-graduation and provides mentorship for up to a year after graduation.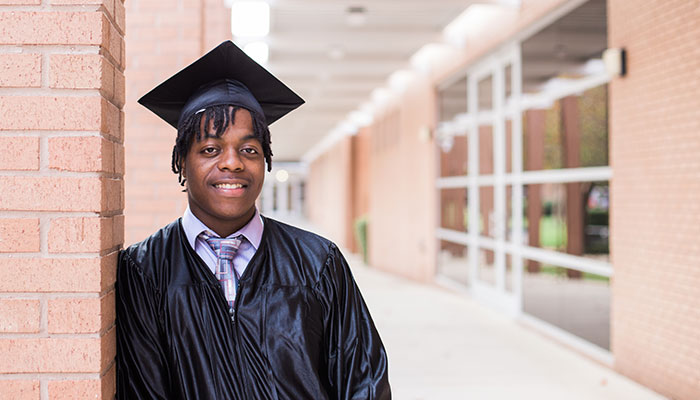 To date, nearly 250 students have graduated from Generation's three Jacksonville programs – Retail Career Advancement, and Technology — in the past two years. Together with a range of partners, including a coalition of 60+ local businesses, non-profits, and education providers, Generation's classes provide Jacksonville young adults accelerated training as IT help desk technicians, customer service representatives, and retail and hospitality professionals.
Image at top: Graduate Reniya Thompson proudly showcases her Generation certificate in IT.