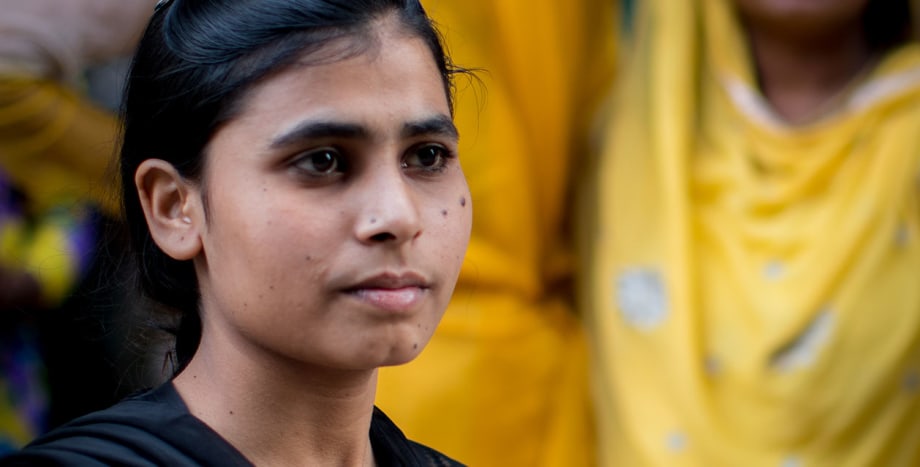 Nazni | India
No job, no opportunity to study
"I had been looking for a job long before I joined Generation, but I couldn't find one because I wasn't qualified enough. I got very depressed, thinking that even after studying until Higher Secondary, I wasn't doing anything. My family couldn't afford to support my further studies, as my father was unwell and unable to work."
A new way of life
In her work as a GDA, Nazni moves patients to and from procedures and prepares their test reports and treatment folders. Even though she is not involved with direct clinical patient care, her role is fundamental to helping patients recover and feel cared for.
"Today, I have a nice job and am self-dependent. I'm happy that I work in a hospital and get to care for patients. That's why Generation means a lot for me – it has shown me a new way of life and made me able to make my own career."
Recognition and respect
With the responsibilities of her role, Nazni's sense of purpose has strongly improved. Likewise, "my finances have improved a lot after getting this job. I give my entire salary to my mother. She runs our entire house with that salary." This greater financial stability, structure and routine, and professional accomplishment has changed how people view Nazni: "I have started gaining recognition and respect from my family and relatives."
Confidence for the future
Generation has opened new horizons for Nazni. "I have thought of pursuing a nursing course; if I'm able to do that, then hopefully within three years I will be working as a nurse." Even though Nazni's future path is far from certain, she is sure her Generation foundation will contribute to lifelong confidence and independence.