Generation Kenya partners with Safaricom Foundation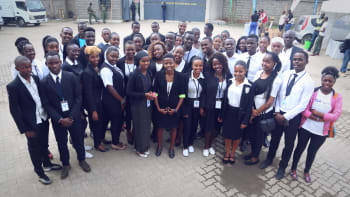 The partnership's objective is to support youth to access job opportunities.
Generation Kenya has partnered with Safaricom Foundation's Wezesha programme to equip unemployed youth aged 18-35 with the knowledge, skills and tools required to succeed in a job, and positioning them for ongoing personal and professional success. This partnership will support intensive job training for 1,600 youth across the country. The training ensures students receive job-ready skills in financial services sales, distributed sales, retail and restaurant services, sewing machine operation and customer service.
Wezesha is a programme that focuses on youth empowerment in Kenya and embodies the Twaweza spirit. Wezesha connects people to opportunities by empowering them with proven practical solutions for employment and self-employment.
"A skilled and competent workforce is a precursor for the success of local and United States private investments, President Kenyatta's Big Four Agenda, and the economic growth of both Kenya and the United States," said Heather Schildge, Deputy Mission Director (Technical Programs and Planning), USAID.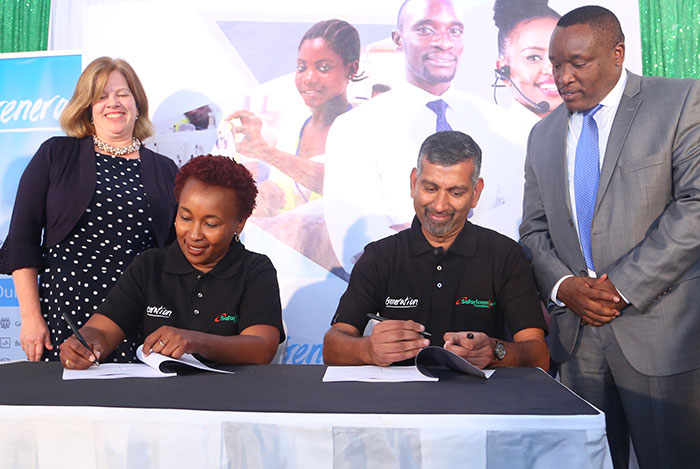 The Generation Kenya program is funded by USAID and McKinsey & Company. Generation works closely with the Government of Kenya through Technical Vocational Education and Trainings (TVETs), providing these institutions with a best-in-class curriculum and methodology for training young people for employment.
The majority of those who participate in the Generation Kenya program are secondary school leavers who have struggled to find work. They undergo a four to eight week long intensive training in sectors such as financial services, retail, hospitality, consumer goods, customer service and apparel manufacturing. The trainees are guaranteed an interview with one of the various Generation Kenya employer partners. To date, Generation in Kenya has graduated 9,000+ youth with 88% of them placed into meaningful employment.
The event was presided over by the Principal Secretary in the State Department of Post Training and Skills Development Mr. Alfred Cheruiyot, USAID Kenya and East Africa Deputy Mission Director Heather Schildge, the Safaricom Foundation Trustee Sylvia Mulinge and Senior Partner at Mckinsey & Company, Mr. Kartik Jayaram.
"Our partnership will showcase how Generation Kenya works with local and national employers to identify job vacancies and deliver entry level talent. By matching our highly skilled and motivated graduates with businesses, we shall be contributing to the growth of our economy," said Ramakrishnan Hariharan, Generation Kenya's CEO.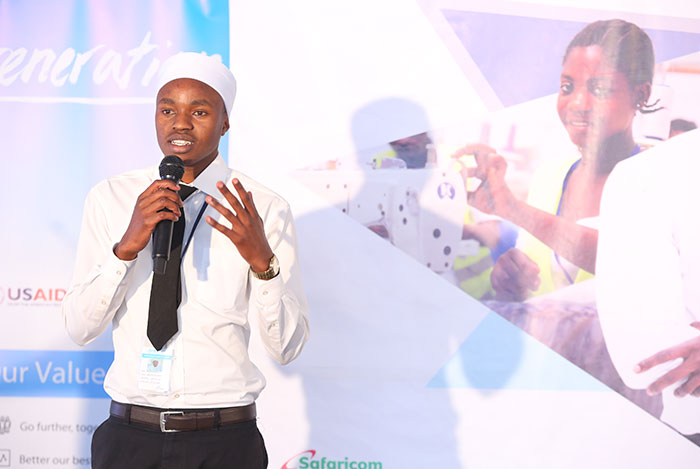 According to a survey by the Kenya National Bureau of Statistics (KNBS), seven million Kenyans are unemployed. Out of these, 1.4 million have been desperately looking for work. The 2018 report also showed that nine in every 10 unemployed Kenyans are 35 years and below, with the largest unemployment rate recorded in the age cohort 20–24, at 19.2 per cent. The partnership addresses this significant challenge.
The partnership will help address the need for sustainable youth employment through an innovative, replicable and rapidly scalable youth employment model for young high school graduates.
"We are very excited about the partnership, as through it we will get to fulfill our objective of transforming lives and build communities as we connect these young and disadvantaged youth with job opportunities," said Sylvia Mwangi, Safaricom Foundation, Trustee.
To learn more about the partnership and employment programme please visit www.safaricomfoundation.org/wezesha/generation