100 young people will benefit from the Generation Guadalajara IT pilot program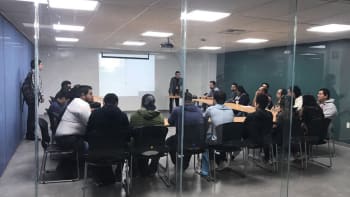 The Generation Guadalajara IT program, designed to train young people as Java back-end developers, is launching in partnership with Bécalos, the Fundación Televisa program and the Mexican Banks Association, Intel, Jalisco Institute of Information Technology (IJALTI) and the Department of Innovation, Science and Technology (SICYT) of the State of Jalisco
Intel will contribute its global "Future Skills" curriculum—in which participants complete challenges like trying to create paper electronic circuits, or to program robots and other objects with the Arduino platform—and the effort of 20 volunteer coaches from Intel will help us implement the challenges
Wipro, iTexico, BMC, Interlatin, AMDocs, IBM, Algartech, and HP are some of the employer partners who will recruit graduates from the program
Guadalajara, Jalisco, September 25, 2017. Generation Mexico launched its fourth program today, Generation Guadalajara IT, with the aim of training around 100 unemployed or underemployed young people in the skills required to be Java back-end developers and helping them find employment with technology companies in the state of Jalisco.
Generation, founded by Mckinsey & Company in 2014, will be implemented in Guadalajara with Bécalos of the Fundación Televisa and the Association of Banks of Mexico, Intel, USAID, IJALTI, and the State of Jalisco's Secretariat of Innovation, Science and Technology. Building on the "IT Talent" study conducted by IJALTI, Generation identified the talent gap in base-level developers in Guadalajara and created, with major employers, a three-month full-time program that is focused on providing young people with technical skills as Java back-end developers, as well as developing mindsets and behaviors such as perseverance, future mindset, growth mindset, and personal accountability. Additionally, Intel is providing the content of its global "Future Skills" program as a complement to the Generation curriculum. "The rapid pace of technological advancement is fundamentally changing the skills needed for the jobs of the future. Intel's 'Future Skills' program focuses on directly addressing the inequalities that can result from this radical change in the future of workplace," says Intel's Director of Corporate Affairs, Antonio Sanchez.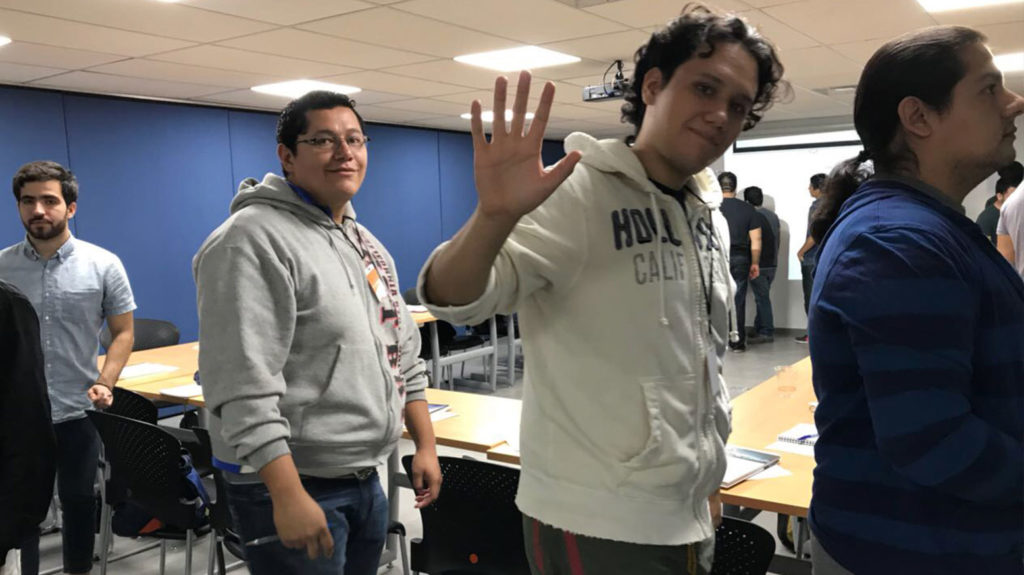 Partnerships are being established with employers—including Wipro, iTexico, BMC, InterLatin, AMDocs, IBM, Algartech, and HP, among others—to recruit program graduates. "The implementation of the Generation program is important since the industry currently requires more talent than what we are producing. Thus we must train to generate talent that meets industry needs," says Julio Acevedo, President of IJALTI. Similarly, Eduardo Chávez, General Manager of IJALTI, comments that, "The Generation program is a social initiative driven by the triple helix of Jalisco, which will help turn the dreams and aspirations of the new generation into reality, giving them an opportunity to develop skills and compete in the IT industry at a global level."
This program is a reduced-scale pilot program to test the curriculum and methodology and gather feedback from the industry's leading players. In 2018, we expect to refine and scale the program in order to graduate 1,000 students, which would significantly reduce the IT talent gap in Guadalajara. The program will be held at the IJALTI facilities, which have provided space for this first pilot.
"We are very excited to train the young people of Jalisco as junior software developers, and to give them the opportunity to change their lives. Our innovative employee education methodology — bringing together technical and social-emotional skills — has been delivering results in Mexico and around the world for two years, and we are delighted to bring it to Guadalajara, with the support of employers, Bécalos, Intel, IJALTI, SICYT, and USAID, with the goal of scaling our IT program to the entire country in 2018," Maria Novales-Flamarique, Director of Generation Mexico, said.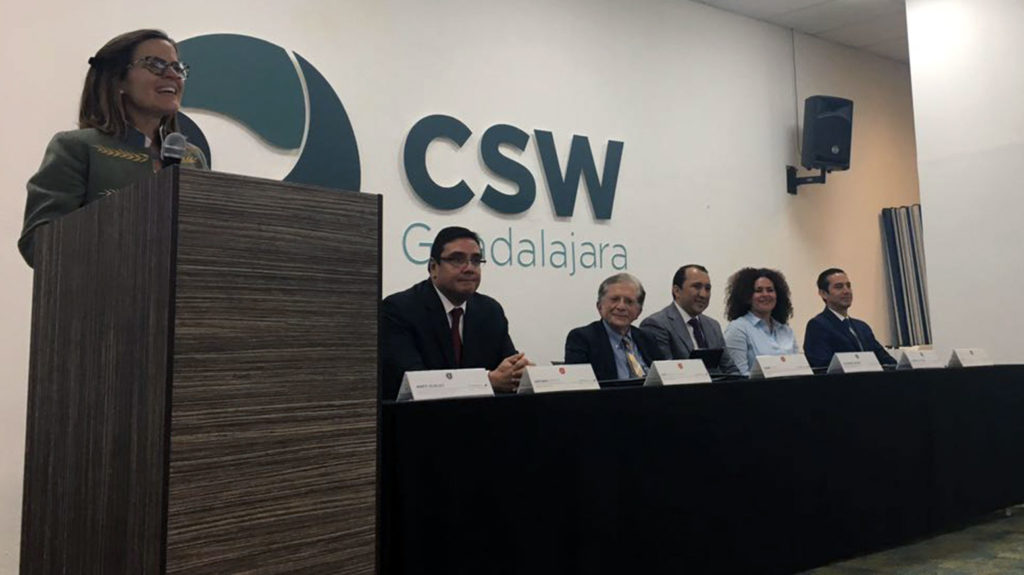 Meanwhile, Alicia Lebrija, Executive Chairman of Fundación Televisa, said that "Fundación Televisa and the Association of Banks of Mexico through the Bécalos program are committed to the young people of Mexico and happy to support them with skill-developing tools that will enable them to find formal work and improve the quality of their and their families' life."
The Secretary of the Department of Innovation, Science and Technology, Jaime Reyes Robles, highlighted the important work of Bécalos of the Fundación Televisa and the Association of Banks of Mexico, as well as the participating companies, and urged those benefiting to take advantage of this opportunity: "At SICYT we are making connections between academia and companies. This is a unique opportunity for young people to benefit from being trained at the forefront of what companies are demanding."
In Mexico, Generation has graduated more than 1,500 young people, with placement rates of more than 90% and turnover and productivity improvements in employers up to 60% and 30%, respectively. Two years after its creation, Generation has established itself as the world's largest demand-driven employment program, with about 15,000 young graduates in five countries (U.S., Spain, Kenya, India, and Mexico), achieving placement rates of 83%, cost reductions of up to 40% compared to similar programs, and a substantial improvement in the quality of life for young graduates.
Generation programs in Mexico, Kenya and India have received major financial support from the United States Agency for International Development (USAID) and Mckinsey & Company. In Mexico, the USAID Mission works actively with the private sector through strategic alliances that foster innovation and the maximum utilization of resources to increase the program's impact, improve sustainability, and replicate successful interventions across the country.
# # # # #
About Generation
Currently, more than 75 million young adults are unemployed, and about three times more are underemployed. At the same time, 40% of employers talk about a lack of skills they see with entry-level openings. Generation is a non-profit youth employment organization that seeks to close this gap. Driven by a dual mission — empowering young people to build prosperous and sustainable careers, and providing employers with the highly-qualified and motivated talent they need — Generation has connected nearly 15,000 young adults with skills and jobs to date. The organization offers programs in 16 professions across 4 sectors and in more than 50 cities in 5 countries — India, Kenya, Mexico, Spain and the United States. Generation was founded by Mckinsey & Company in 2014.
About Intel
Intel (NASDAQ: INTC) expands the boundaries of technology to make great experiences possible. Information about Intel can be found at: newsroom.intel.com and newsroom.intel.la. Intel and the Intel logo are trademarks of Intel Corporation in the United States and other countries.
About Bécalos
In 2006, the Association of Banks of Mexico, Fundación Televisa and the most important banks in the country decided to make a difference and started the Bécalos program. Its objective is to support low-income, stand-out students, promote educational fairness and contribute to the training and updating of the faculty. With a solid infrastructure, the Bécalos Program offers scholarships at the upper and lower levels, scholarships of academic excellence, scholarships for skill development, scholarships for technical and scientific careers relevant to the national development of public schools.
Aboutl IJALTI
As a cluster manager, IJALTI is committed to promoting talent initiatives that add to the strengthening of the companies that are part of the IT cluster of Jalisco. In that sense, and arising from the IT Talent strategy, this year IJALTI agreed to a strategic alliance with the Generation program, with the aim of carrying out its initiative within the Guadalajara Software Center and being able to support the training of 100 young talented people in Java back-end skills.
About SICYT
The Department of Innovation, Science and Technology is part of the Executive Branch of the State of Jalisco, created in March 2013. It was created with the mission of promoting, assisting and boosting the creation and adoption of a culture of innovation and with the vision of positioning Jalisco as the most innovative state with the highest rate of technological development in Mexico. It mainly deals with three themes: higher education, technological development, and commercial and social innovation.